Classes
Brown/Black Belt
The Brown and Black belt class is open to all dojo students brown belt and above.  The focus of this class is to expose students to upper level curriculum as well as to drill material with other upper belt students. At this level students understand the value of repetition and precision. This class gives students the opportunity to accumulate repetition and refine precision while training with other like-minded and similarly skilled martial artists.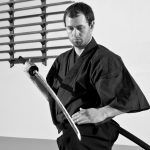 Sensei Chris Peterson
Sensei Peterson has over 20 years experience in Shoshin Ryu martial arts and specializes in Newaza.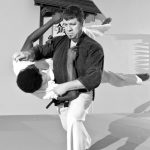 Sensei Jesse Bair
Sensei Bair has 30+ years martial arts experience and specializes in nage waza, knife defense and tactical use.